About Marshall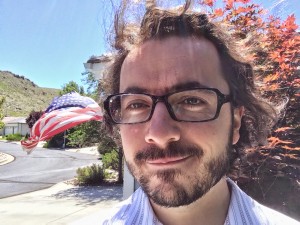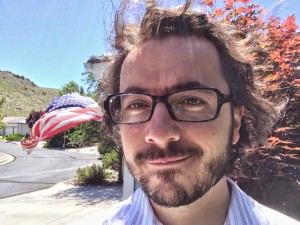 Hi, my name is Marshall Stokes. I'm a geeky, entrepreneurial American with strong family values and bottomless curiosity for technical, behavioral, financial, and ethical advancements.
As far back as I can remember business has been on my mind. My father's primary income came from a small retail store and I effectively grew up in that business. In 7th grade I invested in bulk candy and packs of gum from Costco to resell out of my locker (when your only competition is a vending machine you can succeed with a very basic business plan). I later found higher profit margins in hustling fireworks, but that was more of a seasonal gig. I have built businesses, some successful, some not. Currently providing strategic and technical consulting for a handful of inspiring businesses, I get to work alongside teams of talented, fun, like-minded individuals; geek out on tech stuff; and build seriously cutting-edge systems, mostly custom-designed application and service clusters for growing businesses who prefer reputable managed hosting instead of paying 5x more to be locked in to a cloud hosting system.
When I get the chance, I enjoy some hobbies that more-or-less relate to my nerdism: acoustic guitar and (very) amateur music production; photography; building, cleaning, and shooting firearms (and bird hunting when possible); and owning too many outdated vehicles. My passion, though, is technical geekery – I love designing and building complex server clusters, playing a role on a team of passionate and imaginative creators, and staring at blinky LEDs on high-end tech gear.
I own the domain marshallstokes.com since forever ago and this site originally lived there, but for no particular reason I changed it up to the current name in 2018. I used to do much more writing but my professional endeavors have taken over my life to such a point that I don't spend much time writing for fun, though I do plenty of technical writing and professional communication on a daily basis. This blog is my attempt to get back into writing for fun. My first post discusses my motivation behind launching this project.
If you would like to contact me, here's a list of external profiles and contact info:
And here's what you can expect from my blog in the coming months and years:
Geeky how-to guides
Nerdy product reviews
Opinions about tech stuff
Talk about digital money
Personal tales
Whiskey reviews
The occasional photo gallery
And, in the spirit of transparency, when linking to products on sites like Amazon I will usually attach an affiliate code, if I have one, in an effort to earn some referral money should you decide to buy stuff based on my reviews, guides, or suggestions. Some people consider this unethical or in poor taste, but look at it this way: You can help divert 2-4% of your Amazon spending to me, or you can let the wealthiest human alive add it to his billions. I am not wealthy, and I'll use those little affiliate shavings to do fun, normal person things like buy whiskey and pay credit card bills.